Description
Dimensions: 8″ x 10″ softcover
Pages: 250, full color
Photos and diagrams: Hundreds
Ebook price: $20 available on this page. PDF is password protected.
Print book price: $28.95 available from Amazon
"This is truly a BMX bible!"
— Coach Greg Romero
BACK COVER COPY
Pro BMX Skills will make your BMX riding and racing safer, faster and even more fun.
Rider/journalist/instructor Lee McCormack has partnered with some of the best BMX racers and coaches to bring you this exciting, informative book.
Pro BMX Skills is most detailed treatment of BMX equipment, techniques, tactics and training ever published. Easy-to-viviead text and detailed images explain every aspect of BMX:
• Bike choice and setup
• Riding position
• Cornering
• Manuals and hops
• Pumping terrain
• Jumping
• Starts and sprints
• Flowing around the track
• How the races work
• Race tactics
• BMX training
Pro BMX Skills is for everyone in BMX:
• Beginning riders will learn quickly and form great habits.
• Expert racers will become even smoother, more consistent and faster.
• Parents will help their kids have fun and stay safe.
• Coaches will learn how to make their athletes even better.
By Lee McCormack • Race Line Publishing
SAMPLE PAGES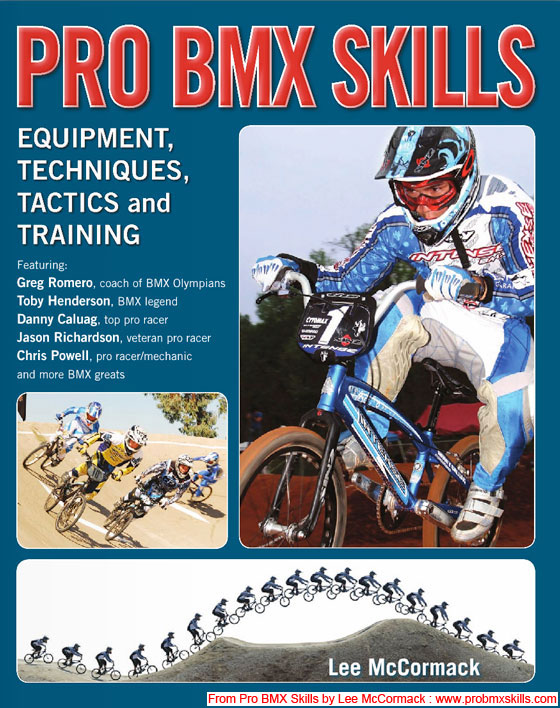 Front cover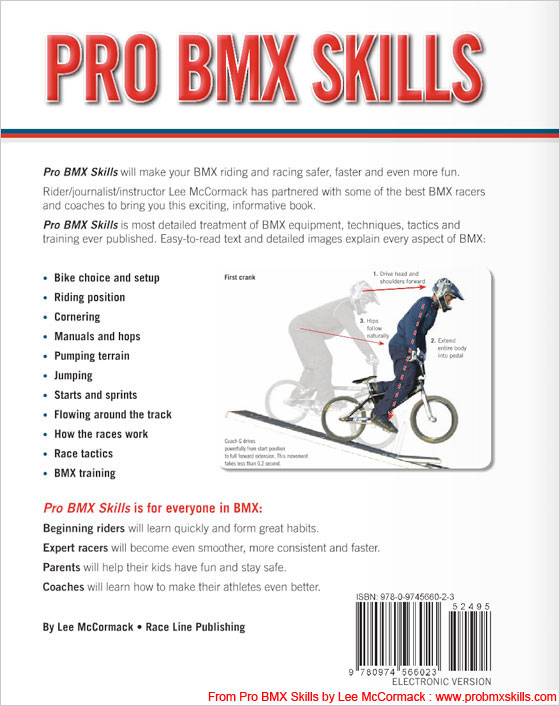 Back cover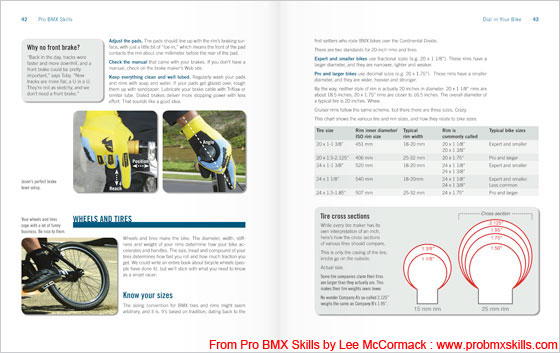 From the Dial in Your Bike chapter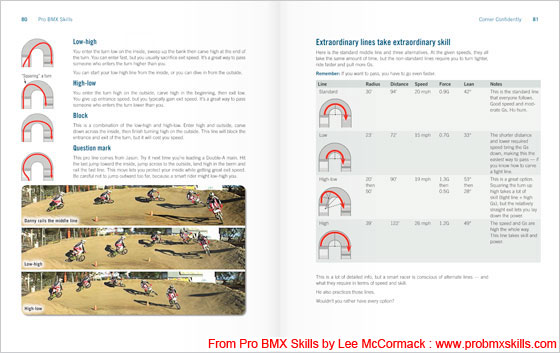 Learning about cornering lines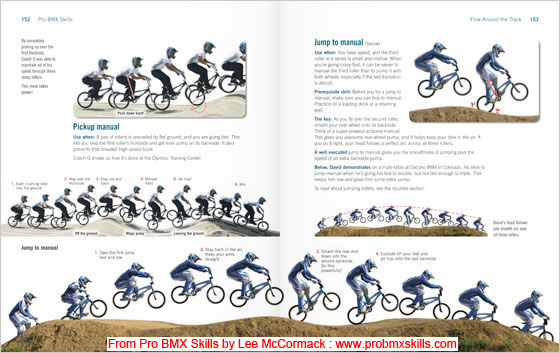 Coach Greg Romero and pro racer David Herman show us some options. Click for big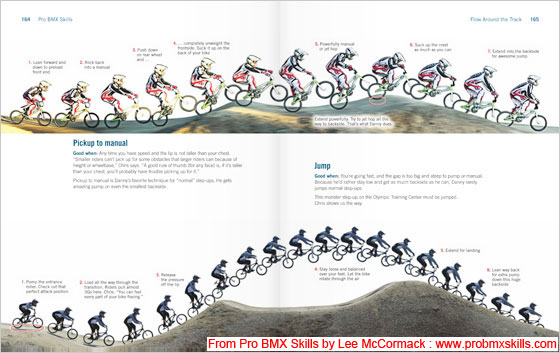 Two ways to handle a step-up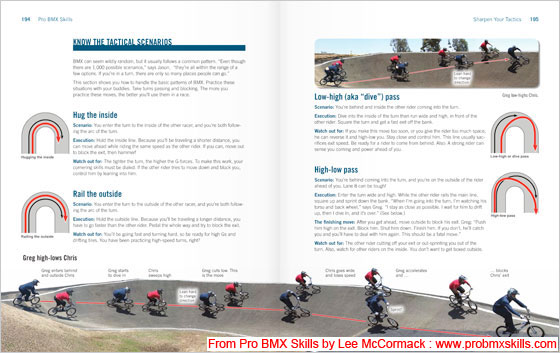 Pro tactics demonstrated by pros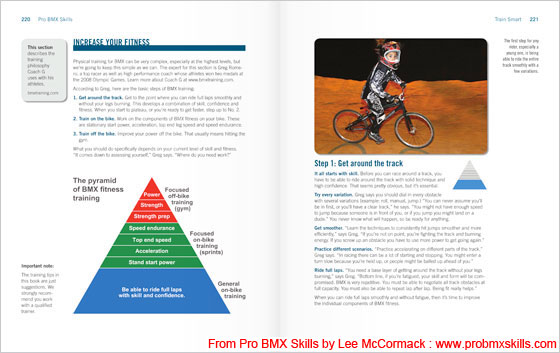 Learn a smart approach to BMX training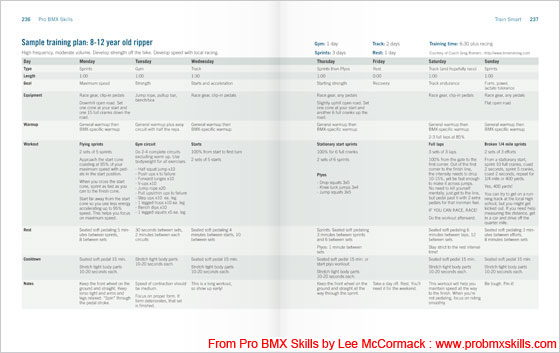 Try a sample training plan from Coach G