Description
Andy Somerville is a seasoned bike coach helping riders have more fun on their bikes. Faster, safer, smoother – whatever your riding goals are, he'll help you reach them.
Andy is one of the few elite Lee Likes Bikes skills instructors. When you work with Andy, you are getting a whole lot of experience plus excellent kung fu.
As an experienced racer in XC and Enduro, Andy understands the rider's viewpoint and real-world challenges on course and trail. Andy has keen observation skills, clear communication skills, empathy, and a healthy sense of humor. His teaching style is down-to-earth and easy to understand.
Andy is ultra-passionate about cycling, health, trail advocacy and promoting access to our beloved sport. His mission is to help riders improve their skills and confidence so they can explore new trails and have great adventures. Off the bike, Andy loves to hit the road in his SUV camper and find new adventures throughout the Western US.
Sea Otter DH photo by Zazoosh Media. Other photos by Joel Woodward.
Public sessions
Andy is teaching public skills clinics in Southern Utah and elsewhere.
Check out our public clinics on EventBrite.
Private sessions
Andy is holding private and semi-private sessions in Southern Utah.
When working with Andy, expect to rock these skills, plus whatever else you want to learn  (and are ready for):
Riding Positions
Braking
Cornering
Riding up Steep Things
Riding Down Steep Things
Pumping Terrain
Reading Trail Features
Choosing Better Lines
Riding Drops
Hopping Obstacles
Jumping
Shredding and having more fun!
What happens when you buy hours?
After you make your purchase, Andy will reach out to you to set up your session(s).
Feel free to line things up ahead of time via email:
Contact us with questions and crazy ideas
Email Andy Somerville at [email protected].
Or email Lee McCormack at [email protected].
Stoked riders
Hi Andy,
I enjoyed the clinic, no regrets, and would love to do another clinic.
So I went and road Santiago Oaks last night went down Deer, Cactus, and Chutes and I just got LOW like you said and I my times improved by a few seconds or matched my PRs with a much smoother feeling.  Actually, I didn't feel fast at all as I was thinking of body and feet positioning.
Khoa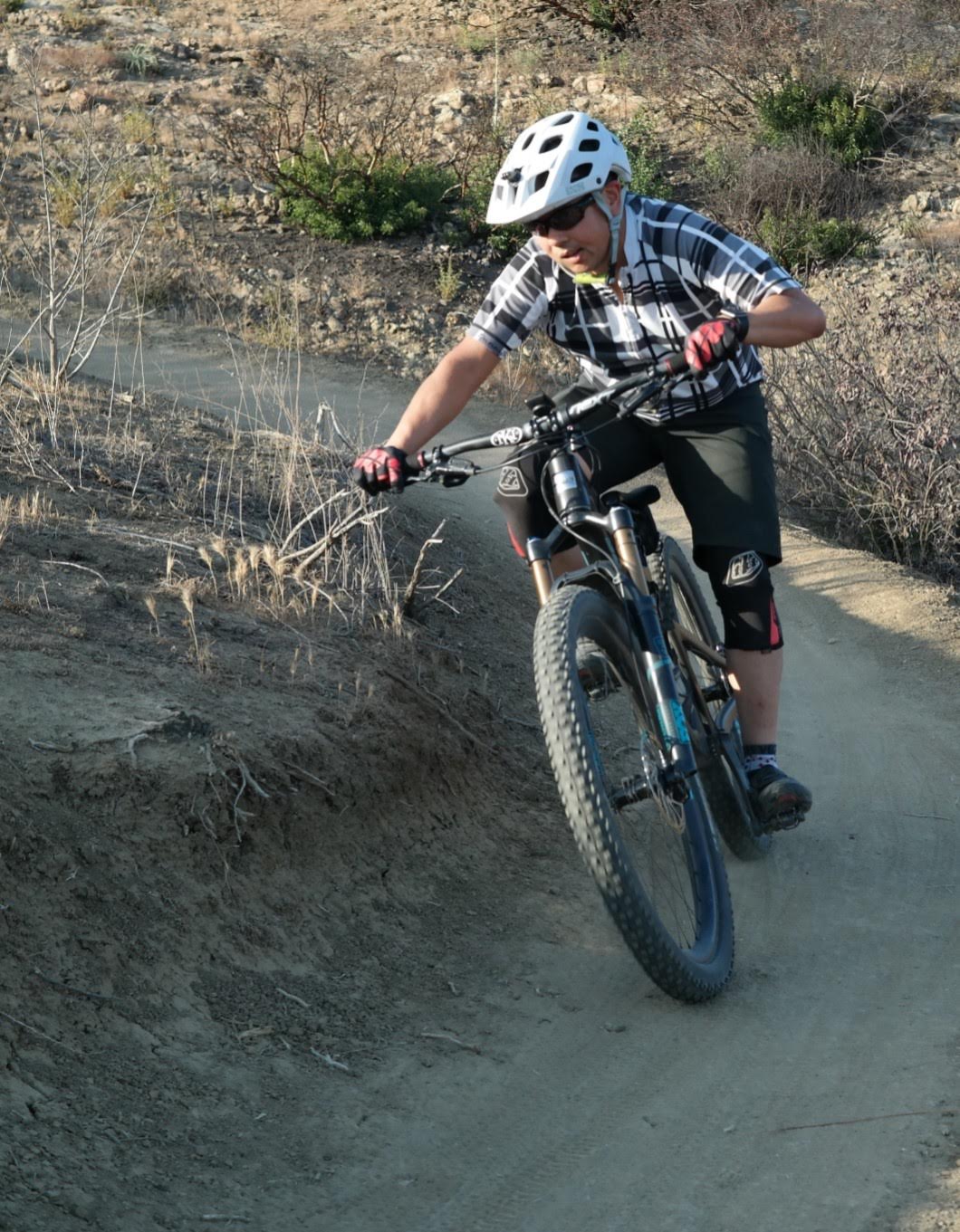 – – – – – – – – –
The clinic was great! You were great! I would be interested in another session.
And one day I hope to get my wife out there. She is pregnant right now with our second so it will be a few months before I can get her out.
Thanks for the pic!
Happy Friday
Nick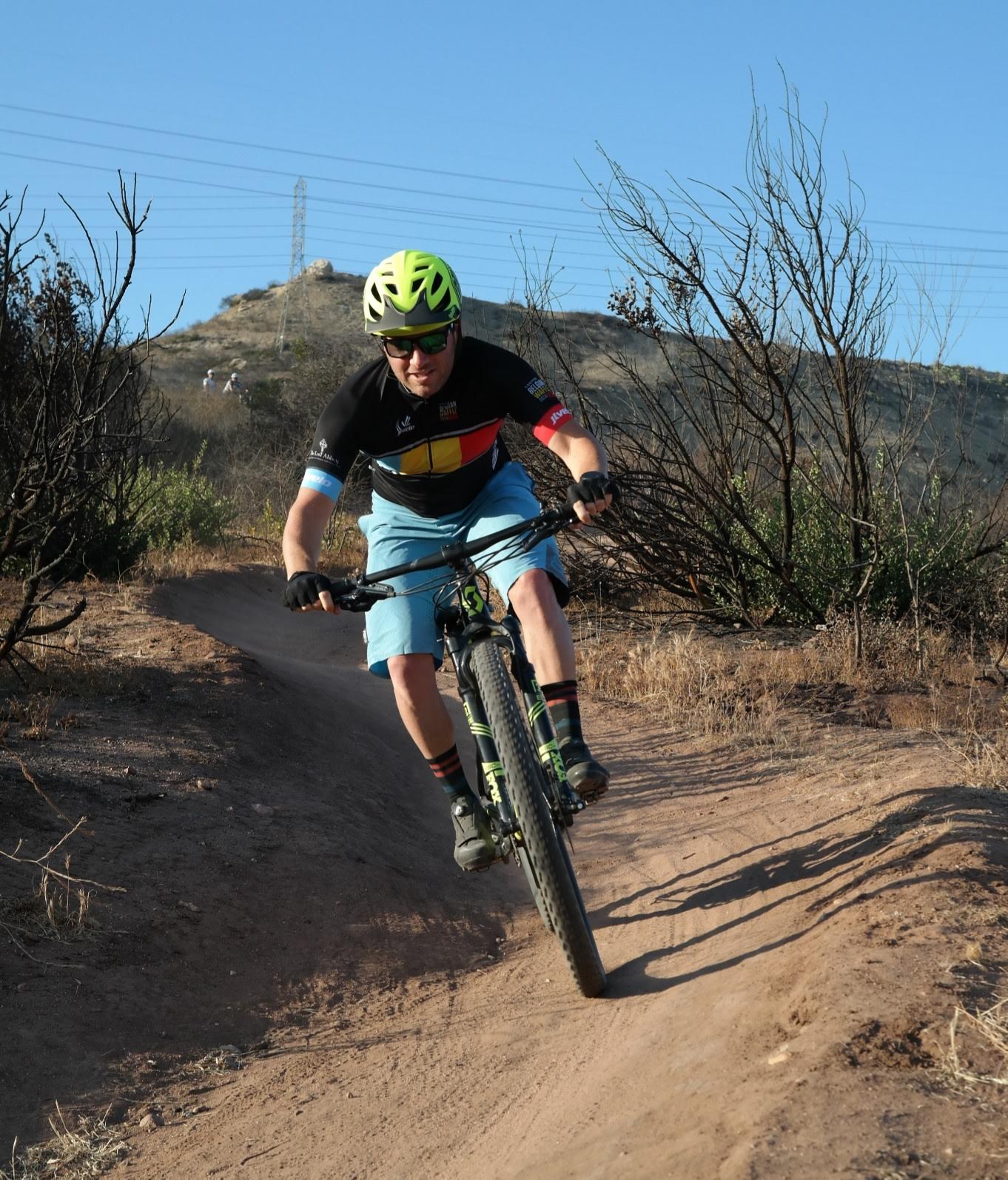 – – – – – – – – –
Good Morning Andy,
I wanted to reach out and thank you for the awesome MTB Clinic last night, I learned so much on how the basic foundation of MTB riding which helps to be more confident.
Please add me to your MTB Skills Clinics email list coming up very interested in learning more,
Thanks again,
Dave
 – – – – – – – – –
Hi Andy,
Thanks again for a great clinic (and photo); I learned a ton! I know you said we were the guinea pigs for this new format and from my perspective it was a success.
For me, the format is perfect. A full day of biking is extremely difficult for my personal/work schedule (2 kids under 3). So the evening format is just right. While I would always enjoy an entire day of riding, the two hours seemed just enough to be taught one skill that I can take back with me and practice. It was also nice to have enough time to get a short ride in at the end of class.
Please keep me posted on any future clinic dates.
Mike