Membership
As an LLB Kung Fu Skills Member, you get full access to the LLB Online MTB School. This includes:
All skills lessons. Dial in your core skills then ascend into the heights of shredderdom. More lessons are being added all the time. Want something we don't have? Just ask. Learn more about LLB skills lessons.
The most dialed cockpit setup method ever devised. Use the RideLogic Bike Setup System to adjust your stem and handlebar dimensions to match your body and riding style. Calculate your ideal frame size and bar/stem setup before you buy. Learn more about the RideLogic Bike Setup System.
Access to professionals. When you post comments, images and videos on our pages, you'll get responses directly from Lee McCormack and his professional instructors, as well as our team of expert trainers and doctors. We bring you the best minds.
Discounts on in-person and remote skills classes. Get 25 percent off any in-person or remote lesson with any LLB coach.
Use any web-enabled device. Learn at your own pace — with help from skilled, experienced communicators and instructors.
Dial in your bike and ride better than ever!
Learn online at your own pace—with professional help. Just $19/month or $199/year. JOIN US! ❯❯❯ 
Cancel any time. If you have questions or concerns, simply email [email protected].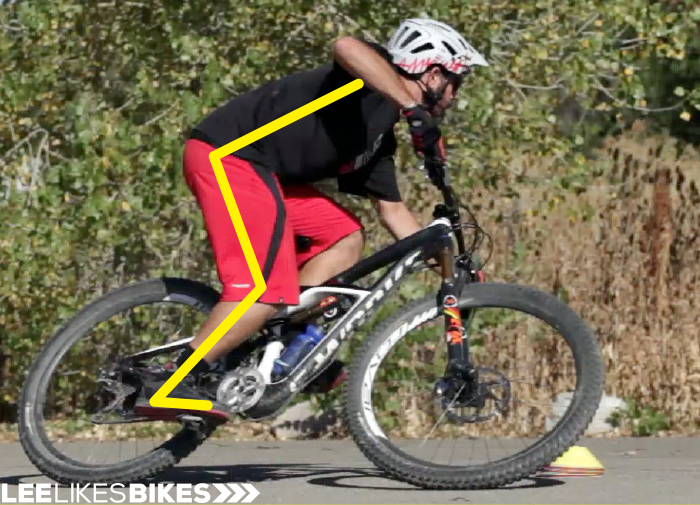 Rail corners like … um … you're on rails.
Happy online MTB students
"This is The Matrix of mountain biking. Truly."
– Andy from California
"I don´t know any other MTB school or teacher who is comparable to you!"
– Lars from Germany
"Lee, I'm a teacher (high school and college), and I actually teach methodology classes to graduate students on how to teach. From a teaching perspective, I love, love, love what you're doing with the virtual coaching!"
– Karl from Massachusetts
"Your new program is great! I've been waiting for something like this: a complete step-by-step guide to shredding, with a good mix of information in text, picture and video format. Especially the videos are really helpful! "
– Jan from Germany
"Lee, I dropped my seat, worked on the stuff you mentioned for about an hour, then set 3 PRs (including two KOMs) on descents on my local trails. Crazy."
– John from California
"Hey Lee, After investing time into mobility, overall strengthening and pedaling form … my Quarq power meter registered 2,432 watts today. The previous high was 1,370 something. Bottom line — the pedaling technique works!"
– Omer from California
Dial in your bike and ride better than ever!
Learn online at your own pace—with professional help. Just $19/month or $199/year. JOIN US! ❯❯❯